Uber drivers in Poland will start to provide courier services in the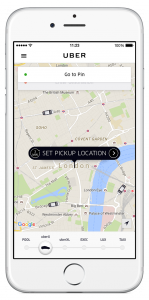 present half-year term, and by the end of the year they will start with delivery of meals from restaurants. The US startup has teamed up with one large Polish e-commerce company to deliver parcels. This will probably be limited only to local transport within particular cities. Due to the lack of warehouses, Uber will be able to deliver faster and more efficiently than other courier companies. Over time, this service is to become nationwide.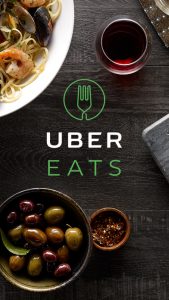 On the other hand UberEats application, with which you can order a meal to your home or office, from the very beginning will operate throughout the whole country. In the world this service is now available in nearly fifty cities, including: in London, San Francisco and Tokyo. According to company representatives, the delivery will be made within 30 minutes.
So far, the logistics industry in Poland is not afraid of Uber. But there are other threats. Expansion of the US company can mean a loss of privacy for users. Not only because the company already knows where we want to get, but they know our food preferences and at what address we receive our meals.
Uber appeared in Poland in June 2014 and quickly gained a bunch of enthusiasts. Its application is used by 300 thousand Poles who use it to order a ride. According to company representatives, Poland is for Uber the third most important market in the European Union. More important are only: the United Kingdom and France. What is more, late last year the American startup launched Centre of Business Services in Cracow. With an investment of $ 40 million, before the end of this year Uber will employ 150 employees. They will work on improving the application, so that its usage becomes even more comfortable and, as a result, brings more users.