This time we are presenting you an innovative startup Anzu which is trying to connect advertisers seamlessly with gamers while they do what they love the most – play games. As you can see from the interview, based on the different stats, it is very un-saturated market with the huge growth potential.
What is Anzu?
Anzu has built a new advertising ecosystem that enables to create meaningful connections between people and brands using games. We call it blended in-game advertising because ads fully blend into the game world and become part of it. You can see it in action below.
Reaching hard-to-reach audience in AAA titles is a huge advertising
possibility if done right. Compared to TV advertising it is almost
un-saturated market. What is your unique selling proposition compared to similar products?
The thing is that there're no similar platforms that operate across the whole digital space. And that's an issue since each year advertisers invest more and more into digital and they are always looking for new audience types and wider reach. At the same time, AAA publishers don't have a scalable solution to bring ad monetization into their games, as the existing solutions and ad formats are very intrusive. We connected the dots and developed a cross-platform solution that enables top-tier game studios to make their game world more realistic with fully blended in-game ads that don't block user sessions. We cover VR, AR, mobile, PC, console, connected TV and eSports verticals and operate on both Unity and Unreal.
Talking about other differentiators, we have also developed an in-house 3D ad tracking engine that measures ad viewability in real time. It gives advertisers full control over game environment they appear in, specific ad placements and ad quality in general. Our tracking system is compatible with 3rd party brand safety tools which means double protection, and brand safety.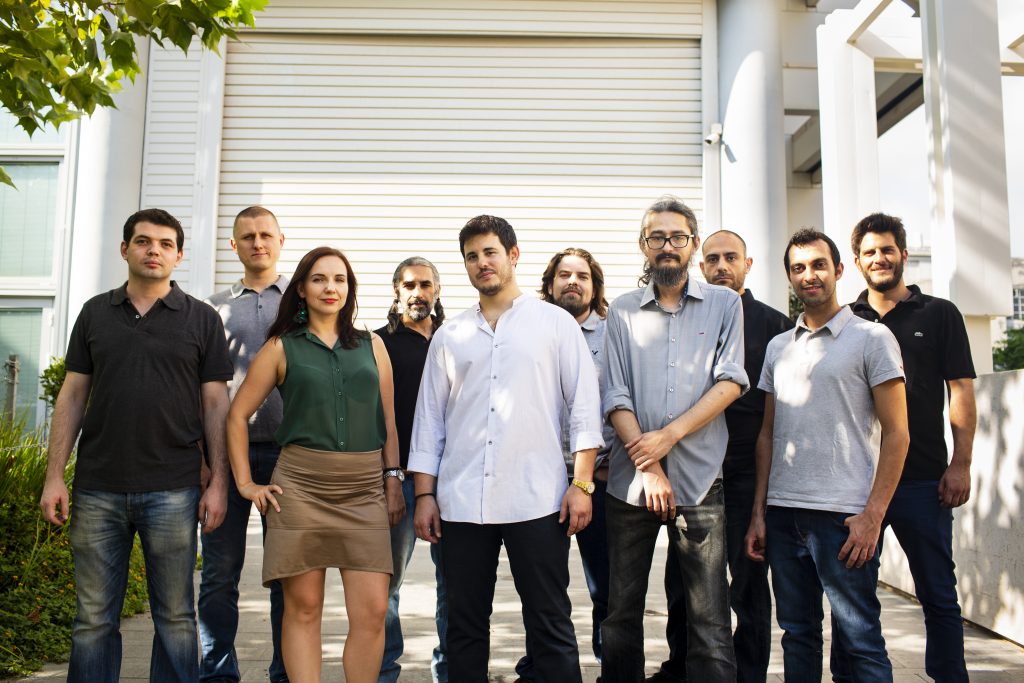 Esports is getting more and more popular. With growing Esports it is
logical that in-game advertising will follow the similar growth trend.
What is some current in-game advertising market in size at the moment and what can be expected in the nearest future like 2020?
You're right! We do expect in-game advertising to blossom within the next few years.

According to eMarketer, advertisers invested about $232B into digital space in 2017. However, only $5.6B was generated by in-game ads. The gap is huge for a number of reasons – lack of a scalable tech solution on both the publisher and advertiser sides, as I mentioned above; and lack of knowledge/education on what audiences the current games can offer. The gamer profile has changed a lot, but advertisers are still cautious and think that they can target only teenagers playing games. It's challenging, but we hope to bridge this gap by developing innovative technologies and investing time and effort into the market education. Having talks with AAA game studios and Fortune 500 brands, we see their interest in in-game ads, which makes us think that in-game revenues have a good chance to boost within 2-3 years.
How easy is for brands to have ads in games and virtual worlds and
how easily developers can integrate your solution?
As veterans in the AdTech and gaming worlds, we did our best to make the platform easy to use. Developers can integrate our SDK in a matter of minutes with a drag-&-drop integration available for both Unity and Unreal engines.
People often mention so called banner-blindness as users often don't
even notice banners. What is your experience when it comes to in-game
advertising? What are the reactions of the users, advertisers and game producers?
We took care of the advertisers as well. Our optimization engine transforms conventional ad formats into immersive in-game ads in real time. It means that advertisers do not need to build specific in-game creatives and can launch a campaign right away. This, combined with our ability to serve ads dynamically, also enables advertisers to work with us via the existing media buying channels they use – DSPs, Ad exchanges, PMPs, etc.
In-game advertising is the ultimate solution to fight banner blindness. Why? Ads fully blend into the game play and become an integral part of it. On the one hand, it's difficult to miss them, but on the other hand, they don't disrupt user experience which creates a win-win-win situation for the users, game developers and advertisers.
We've had a lot of discussions with the US gamers at E3 and GDC this year and were delighted to hear only positive feedback about the demos we showed.
The majority of gamers state that they have wondered why games do not have any billboards/logos and other ads we're used to in real life. They also notice that in-game ads make the game world more realistic and vivid. On the economy level, we understand that the in-game advertising ecosystem can bring a free-to-play monetization model to the PC and console worlds that was not available up to date, or at least reduce the game price.
But it takes much more time to "turn" advertisers into the new technology adopters. Evidently, since it's a matter of reputation, budget, prestige, a chain of decision makers…
When do you expect that VR and AR gaming will become wide-spread?
VR and AR are very different by nature, and we assume that their applications will differ too. In terms of VR, its main blockers are technology and cost at the moment. The more advanced technologies we see – device size, connection type, mobility, stability – and the cheaper devices cost, the more people are willing to give it a try. VR has a bright gaming future, but for now developers do not want to invest time and money into this space due to high costs and pretty poor user base. We believe that the situation might change by 2020-2022. AR is among the hottest gaming trends of 2018 and we believe that next year its worldwide adoption will boost.
Please tell us about your future plans (if you can share it with our
readers)?
We've perfected the product, have gone through the beta stage and are now fully available to the public. We have ambitious plans and hope 2019 to be a breakthrough year, full of productive events and long-term fruitful partnerships.