Despite the coup attempt in Turkey, investments in technology enterprises did not pause. The most popular business areas were: financial technology, real estate, software services and marketplace applications. When compared with European countries, it is visible that Turkey heads South Eastern Europe countries. Yet, when we consider leading European countries such as Britain, Germany and France, the volume of investment is very low. As you will see below, the Turkish ecosystem has a lot of promising key players and excellent examples of notable start-ups:

NanoDev is an initiative for design and production of high-end automated opto-electronic instruments which are equipped with high-tech know-how. The startup develops software as well as hardware parts in-house. It has achieved a product portfolio consisting of: a multi-functional SPR Imager System, a compact Handheld SPR Reader, a Fluorescence Optical Microscope and a Desktop Photolithography Instrument. Current analysis are concentrated on design and production of a Laser Scanning Confocal Attachment and a Visible Spectroscopic Ellipsometer.

Quantag produces fiber optic based fluorescence sensors which are able to perceive very low concentrations of quantum dots. Sensitive perception of quantum dots is needed in many different applications varying from security to biotechnology. At present the startup is concentrated on digital tagging of fluids with quantum dots and real-time perception of these tags with ultra-sensitive sensors.

Hemodyn assures a virtual surgery platform and CFD analysis reports based on the modified cardiovascular geometry. The company has been developed by a researcher from Koç University, who got a donation from the European Research Council for developing the fundamental studies which eventually resulted in founding of Hemodyn.

Greencoat produces green areas indoor and outdoor without soil with minimum means such as water and maintenance for low money. This way the startup provides biodiversity, reduces air pollution, fights global warming.

Ingenious – this startup is a winner of Intel Challenge Turkey 2013. It provides a plug and play smart home system that ameliorates people's quality of life by ensuring them an enhanced user experience and also optimizing the energy consumption.

Enigma – the company developed a crucial optical technology empowering the best medium of health vital analysis. People's blood can be researched easily and cost effectively thanks to this a non-invasive method. A light based sensor inside the ear canal determines minute changes in glucose, cholesterol and many other vitals in the near future, helping people keep interested in their health.

Maxwell Innovations is executing high-performance VTOL (vertical take-off & landing) specialized in the industrial applications under fastidious circumstances. The experienced team provides industrial control services with their remote-controlled air vehicle and payload systems.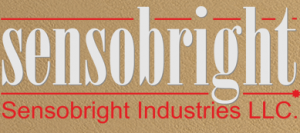 Sensobright – develops high sensitive palpable sensing for robot technologies that can serve as human like tactile sensing talented artificial skin for robotics and devices. It is developed with parts that are common, easy to provide and suitable for production of common use in areas such as: robots and robot technology employed in production, medical applications, operation, chemical, logistics, distribution, mine clearance, bomb destruction, hazardous waste.