Belarus is rarely associated with startups market. Wrongly, as the country rapidly develops a whole range of innovative projects, and the level of education in the IT sector it is astounding. Although the Belarusian business has a lot of catching up to, its representatives have great ambitions to conquer the international market of innovative and useful solutions. They are on the right track – Belarusian startups have already been recognized by major investors and corporations. In Belarus there is practically no market of investors and venture capital. Business angels also rarely invest in startup projects. They prefer to finance ready-made solutions that are already profitable. However, young entrepreneurs are trying to draw benefits – the lack of investors is a great reason to explore foreign markets. Behind this cause there stands considerable popularity of IT technologies from Belarus in European markets and in Silicon Valley. Here we present startups that deserve special attention.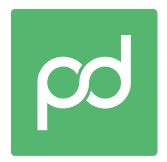 Panda Doc is a service designed to manage electronic documents and signatures. It was created to facilitate work of businessmen. The application automates delivery and signing urgent documents. It also provides analytical tools, including report on delivery and reading time of attachments and the time which the other party dedicated to familiarize themselves with the document. The application was one of the first additions to Google Docs and Google Sheets. Although the application is most often used by representatives of small business, the startup has also reached big corporations, like Panasonic.

Service MaeSens lets each one of us to buy a meeting with an interesting person (for example: a well-known businessman, investor, expert in marketing or IT industry) and create a charity auction, the subject of which will be meeting with us. In the US, charity auctions are popular for years, but usually they are single occasions and the participants are celebrities. Constant auction offering meetings with less famous people is Belarussian know-how. The project also highlights meetings for business purposes – it is a great opportunity to ask a question to your guru and reach for advice of an expert in an informal atmosphere.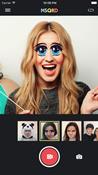 MSQRD is an application through which we can add animated filters to our pictures or video recorded in real time. The success of the Ukrainian startup Looksery, who sold similar technology to Snapchat, bowed Belarusian entrepreneurs to develop the project. The application gained popularity within one month, conquering AppStore in 59 countries. In 2016, Facebook announced that it buys the startup. The technology of the Belarusian programmers will be tested in FB live broadcasts.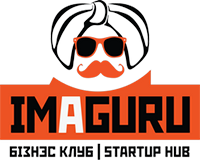 Imaguru is a startup for innovative startups. The facility supports creation of technology ventures. Talented developers certainly will find mentors and founders for their projects here. Imaguru leads, popular in Belarus, hackatons. They are marathons design for developers, during which there was formed majority of famous Belarusian technology startups. The facility also runs TechMinsk (school for startup entrepreneurs) and TeenGuru (programming courses for children). Imaguru creates a friendly place for networking, meetings with mentors and trainers from Silicon Valley, London, Berlin and other parts of the world. It is a true startups mecca market of Belarus.

SplitMetrics is a service designed for testing of A/B icons and screenshots in the App Store and Google Play, which has developed a system to increase conversion of mobile applications. The startup offers creation of special landing pages, where you can test which version of the graphics attracts more attention of users and "sells" more. SplitMetrics conducts such experiments from beginning to end, keeps track of every Internet user behavior, leads statistics and generates a report. The startup won the contest on investors conference "IE Venture Day Eastern Europe and Central Asia".