Taxify, the leading taxi booking application in Northern and Eastern Europe is launching in Belgrade. Taxify is an Estonian based fast-growing mobile app, which allows to book a licensed taxi at the push of a button. Since late 2013 Taxify has grown to 10 countries around the world and attracted funding from multiple international investors (AdCash, RubyLight, TMT Investment, Pipedrive etc).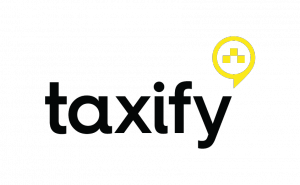 The new app helps people avoid long waiting times and "pirate" taxis by connecting passengers directly to verified drivers in their area. After confirming your order you can see the taxi moving on the map and you will receive a notification on its arrival. At the end of the trip you can give feedback about the driver to improve the quality of taxis available in the app.
In Serbia service is launching with 100 licenced taxi drivers and according to Dejan Bizinger, the Country Manager of Taxify in Serbia, it is looking to double the coverage in September. Dejan Bizinger comments:
"Considering the size of the market and the smartphone penetration, we see huge growth potential and demand from customers' side. Moreover, we see that Belgrade has the same problems in the taxi market as we have seen in the Baltics – the quality of cars is unpredictable and there are a lot of inefficiencies which cause long queues on peak hours. By enforcing strict quality standards to our drivers, we are able to tackle these inefficiencies and provide best quality service to Belgrade taxi customers."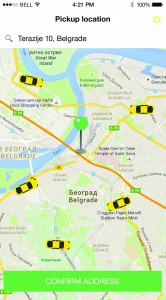 For drivers and taxi companies, Taxify is a great way to find new customers at a very low price. It is not just additional marketing platform, but also fully featured dispatcher software which will bring taxi services to a different and better level. Taxify also aims to help traditional taxi companies and taxi drivers fight the growing threat on their business from independent driver service offered by Uber and the like.
Besides Serbia, Taxify currently operates in Finland, Estonia, Latvia, Lithuania, Belarus, Georgia, Mexico, the Netherlands and has recently launched the service in Czech Republic.
Taxify was recently nominated for The Best Smartphone App 2015 in the contest organized by Mobile Summit Estonia.
Available for Android, iOS and Windows Phone devices, Taxify is free to download from Google Play, AppStore or Windows Phone Store.
DISCLAIMER: Dejan Bizinger, CM of Taxify is also part of the SEEMEA team.