Uber may be prevailing in almost each country in the world, but it currently faces some big problems occurring worldwide with drivers feeling consistently short changed by the company.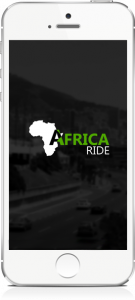 Africa Ride is available on iOS and Android platforms and enables users to order private drivers, while proceeding the process of that driver in-app. In terms of operation it is very similar to Uber and its online finding drivers via an app. The crucial difference lies in real driver involvement in the business. Africa Ride empowers each and every driver by giving them ownership of a percentage stake in the business unlike the transportation giant.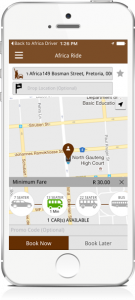 Africa Ride app offers corporate accounts with weekly and monthly payment terms with the option to pay by wallet, and passengers can choose drivers according to the area they are in. It also offers personal customer care services disrupting the standard of speaking to an app that promotes trust between the firm and its clients.
Africa Ride operates in Johannesburg, Cape Town and Rustenburg. It is going to spread in the next few months to markets which have never used this type of service before.
Local firms fighting back and succeeding is not something we see often. International powerhouse brands permanently spread into African territories, conquering the market and truly putting solid stress on local companies. Africa Ride is looking for funding to hit new markets, but already has over 500 drivers in its system.