The platform of regional portals DlaWas.info is the first media project in franchising in Poland. The network currently has more than 60 regional portals and several more are just running.
Ultimately, the portal network DlaWas.info will operate in each district town in the country. Unlike traditional media portals, these earn profits not only from advertisements and sponsored articles, but also from the center of coupons, ticketing, food ordering, entries into models database and ads.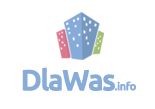 The entire network is planned to count about 330 of cooperating information portals. The franchisee of the project DlaWas.info receives exclusive rights to a particular district so that portals and services offered by them do no compete with each other.
In the business model of DlaWas.info, operation of the portal is extremely simple and requires no technical knowledge. Moreover, at each stage the portal partner can count on help from the franchisor. It is a franchising business model with low entry costs and high development potential, because you only need a computer with internet access and a phone with a camera. The costs of accessing the network are very low in relation to what the franchisee receives. The franchisor passes all the knowledge on how to conduct a regional portal in the form of several hundred paged business manual (know-how). This is supposed to help to skip the arduous stage of learning from your own mistakes and becoming a leading medium in your region.