According to the research firm IDC, in 2013 in Poland there were sold 1,1 million of printing devices . Almost half of the market belongs to HP.
Compared with 2012 , the number of printing devices sold in Poland fell by slightly more than 1% . However, the market also grew by 1% , mainly due to increased demand for more expensive  devices targeted to the business sector .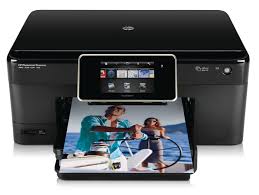 The largest segment of the Polish market of printing devices a is represented by multifunction inkjet devices , which sales reached 576 thousand  pieces. Next in this respect were laser printers (283 thousand) , multifunction laser devices (216 thousand) and inkjet printers (29 thousand) .
Among manufacturers , the leader was HP, which accounted for over 47% of  Polish market of printing devices . On the second place was the Brother (15.%) , and the third – Canon (14.5%) .